Mistakes to Avoid When Renting a Dumpster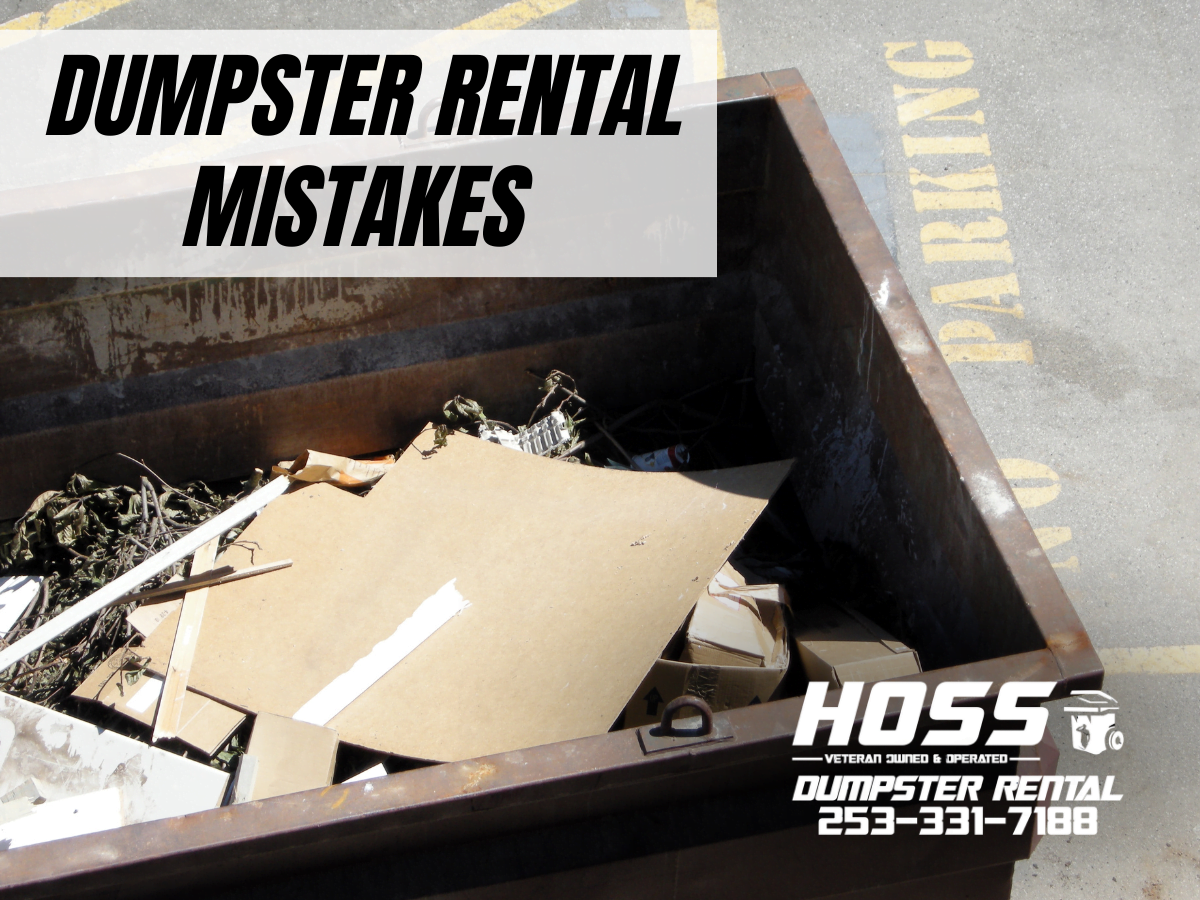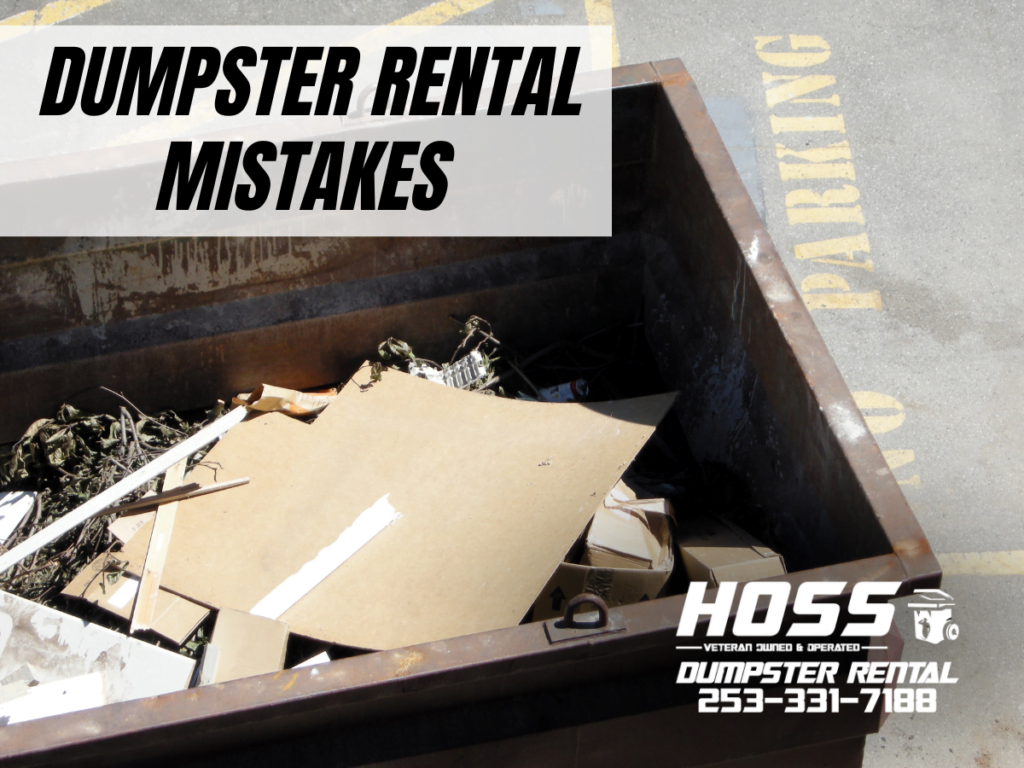 So you're ready to rent your first dumpster? That's a good idea! Dumpsters are a great way to dispose of your junk, yard waste, and all that unnecessary clutter you have at home or a project site. By renting a dumpster, you're able to save on energy, effort, and budget by having multiple trips to the dump site just to clean up your junk.
Washington State has set rules and regulations regarding solid waste management and is committed to strictly enforcing these rules. Renting a dumpster from a reputable company makes it easier for you to adhere to said rules as you don't have to do the segregation yourself.
However, as much as dumpsters are an easy way for you to manage your junk or unnecessary waste, it's still important to know what you should consider when renting one. If you want a hassle-free dumpster rental service, then take note of the mistakes you should avoid when renting a dumpster below.
Getting the Wrong Size
Dumpsters come in a variety of sizes, and this depends heavily on the type of materials you'll be disposing of. It's important to determine what will go into your dumpster first before asking for estimates to avoid being misquoted and getting the wrong-sized dumpster.
Ignoring the Capacity Limit
Yes, dumpsters are big enough to hold a large amount of junk and trash, but that doesn't mean there aren't limits to the weight it can carry. Some dumpsters aren't built to carry extremely heavy objects such as concrete, so it's best to ask your dumpster rental service about the limitations first before booking one.
Disposing Without Knowing
We understand how it can be so easy to just chuck your trash inside a rented dumpster. However, there are certain materials and items that you can't throw in one. Hazardous materials are definitely a no and this includes appliances and hazardous wastes among other things.
Filling the Dumpster to the Brim
As much as you want to make the most out of your dumpster rental, there's a fill line that you should strictly follow to make sure it is safe enough to be transported. Going beyond what's allowed might incur additional costs on your part as a renter.
Not Shopping Around
Dumpster rental companies' charges are different from one another, depending on several factors. To make sure you get a "bang for your buck" deal with dumpster rentals, always ask around before settling for one. This way, you'll get a better estimate of what the market price is.
Ready to Rent Your Dumpster?
If you want to start renting your own dumpster for any junk removal needs at home or at your workplace, start contacting your local dumpster rental company today.
Hoss Dumpster Rental is a veteran-owned, locally established dumpster rental company ready to supply you with 14 and 20-yard dumpsters for your waste removal needs. Just contact our friendly customer service team today and let us help you get the dirty work done quickly and efficiently.