We now offer 14 and 20 yard dumpsters for weekly rentals in Tacoma and Pierce County. Dumpster rental is a great way to make it easy for you to complete any demolition, cleanup or building project and load up the dumpster so we can haul it away for you. There's no need to make multiple runs to the dump when you can just rent a 14 or 20 yard dumpster for the week, fill it as you go and then have us pick it up and be done with it. These dumpsters are perfect for renovation, cleanouts, and home repairs so you can save money on dump fees and trips, keep your crew productive and safe without debris or trash getting in the way or causing injuries because there's nowhere to put it, and it's cheaper than hiring our full-service junk removal team so it's perfect if you have friends or workers helping you do the work. We dispose of the waste after you're done for $200 per ton, and do so recycling where possible according to Tacoma solid waste regulations.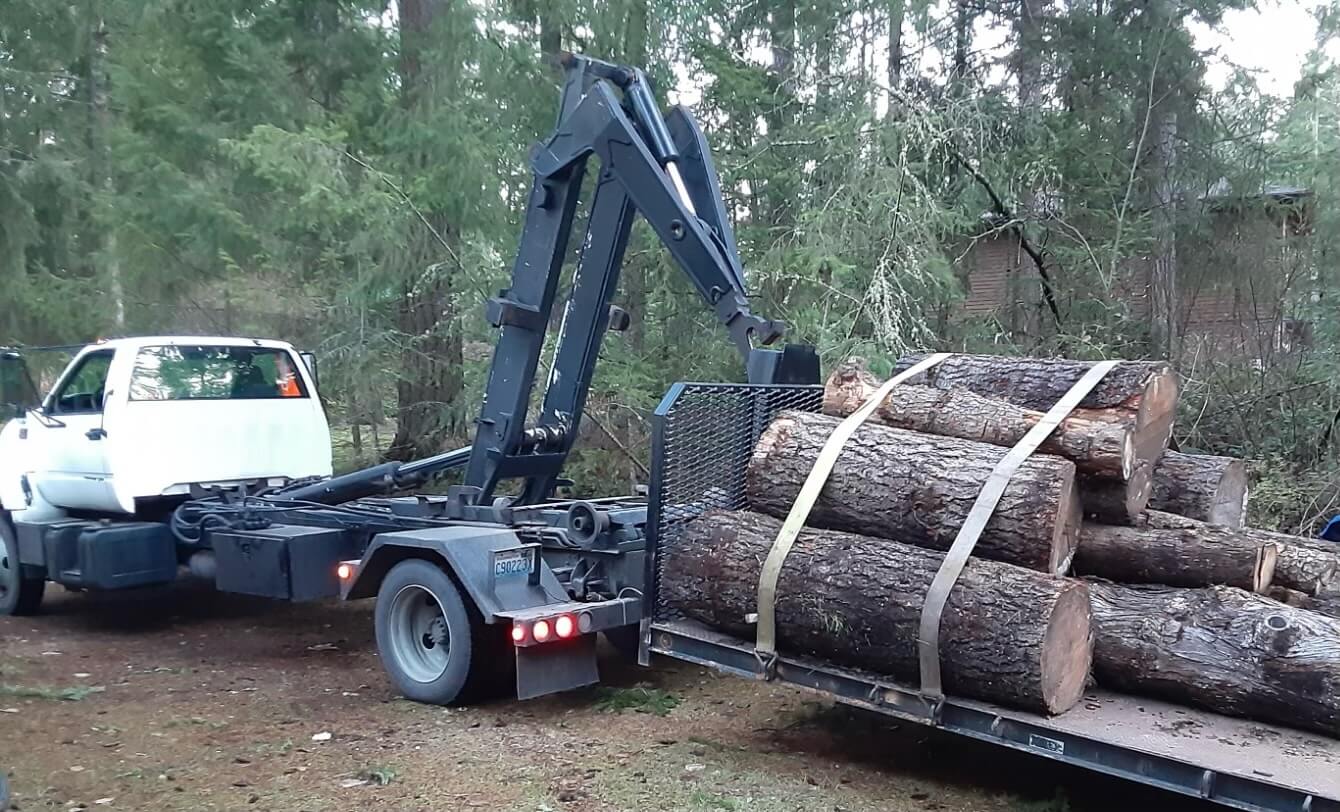 Residential Dumpster Rental Tacoma
Having a dumpster available means that instead of a construction or project becoming a mess with debris and waste littered everywhere, everything can go straight into the dumpster so it doesn't have to be touched again and won't slow anyone down, or cause someone to get hurt. Whether you're repairing a roof, installing siding, demolishing an unwanted shed, or doing major cleanup to a landscape area, our dumpsters are excellent for loading up with whatever non-toxic debris and junk you are creating or removing. Dumpster rental means you can dump it and forget it as we will take care of hauling the dumpster away from you and you never need to think about it again.
These are some of the many scenarios where dumpster rental can be a perfect fit:
Garage cleaning
Room cleanup
Flooring replacement
Roof replacement
Room remodel
Wall demolition
Spa or hot tub removal
Shed demolition
Furniture removal
Downsizing before a move
Spring cleaning work
Yard debris cleanup after a blizzard or windstorm
Tree trimming, pruning, cutting or removal
Fence teardown and replacement
Dumpster Rental Prices Tacoma
Call us today for dumpster rental in Tacoma, Spanaway, Lakewood, Puyallup and elsewhere in Pierce County. We offer dumpster rental and junk removal services in these areas and you can trust us to be on time, and take care of your dumpster rental and hauling or junk removal needs. We are veteran owned and pride ourselves on honesty and transparency.