Based in Tacoma, WA, Hoss Junk Removal is your yard waste, rubbish and debris removal expert in Pierce County. We are licensed for cleanup and rubble removal here and in Pierce County. We are here to help remove your leftover construction debris, outdoor junk and other items that have been filling the space outside or inside your home. Our team can quickly pickup and safely dispose of all kinds of items that are hard to get rid of, like e-waste, furniture and appliances. Our pricing is simple to understand and we are happy to give estimates over the phone for smaller jobs, or free estimates in-person for larger ones that could require multiple trips. We service Tacoma and all other cities in Pierce County.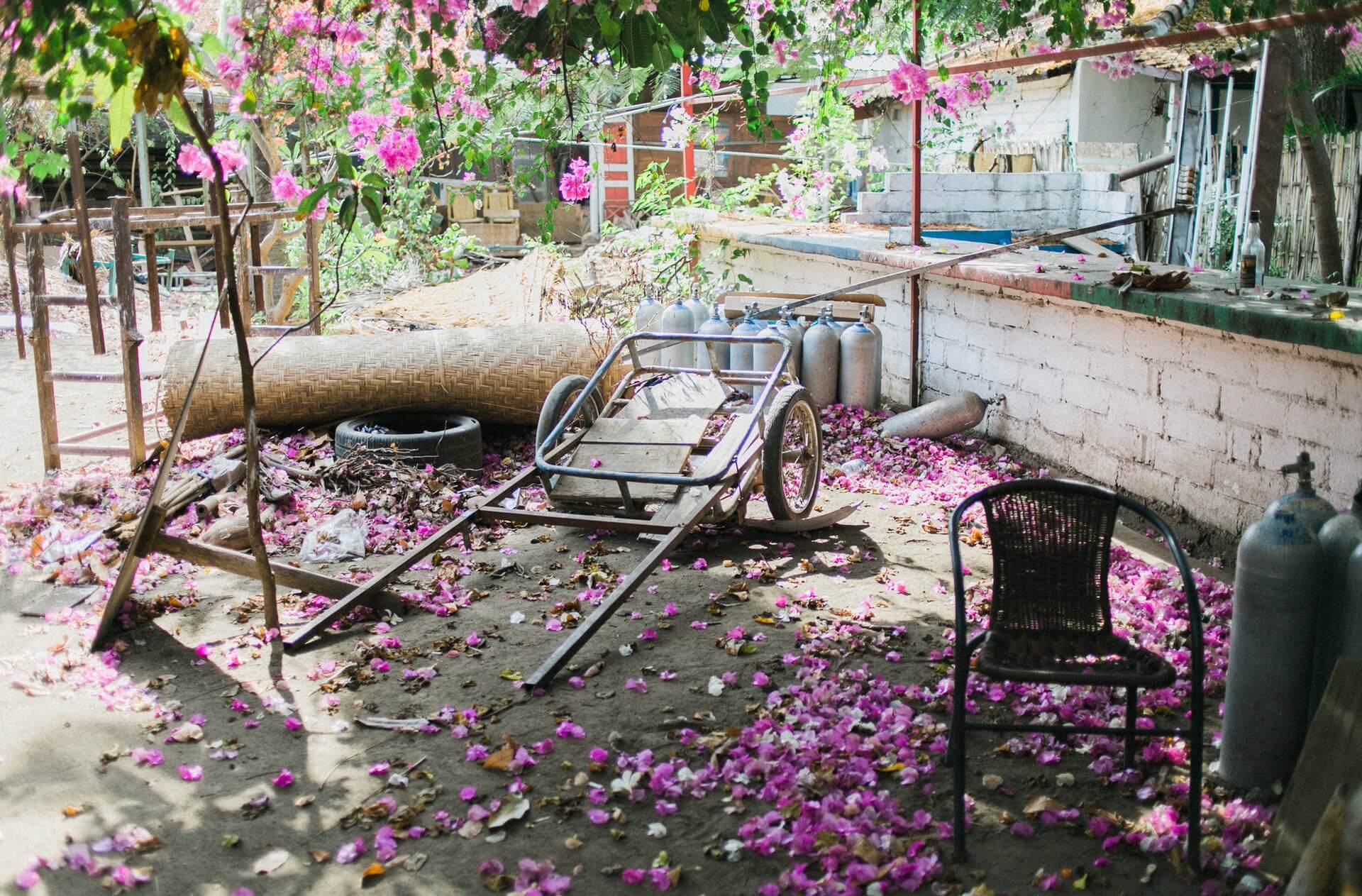 Rubbish Removal Tacoma
Hoss Junk is owned and run by US veterans. We put integrity and honesty above all else in our business and work, so we keep our pricing fair and easy to understand and are transparent about costs and what will be best for your needs. We are happy to take care of any removal job but will also advise you on what is best to do if we aren't the most cost effective fit. Our goal is always to be the most reliable and trusted junk removal company in Tacoma and beyond, and provide excellent service every time that non one else can beat. We would be happy to give you a free quote over the phone or via email for jobs with a few items, or visit for free if a job is more complex so we can give you an accurate estimate.
Yard Debris Removal Tacoma
If your backyard or other outdoor space in your home has been collecting old junk, unused items or debris, it can be a huge hassle to clean up on your own. Some items have to go to specific kinds of dumps or disposal sites, or may be so large or unwieldy that they won't fit in your car. They also may be dangerous to remove without proper protection and equipment, especially if the junk is construction debris made of wood or metal.
We will also dispose of all items we pick up from you correctly according to Pierce County laws and make sure everything has been disposed, recycled or donated properly. We are committed to safety, sustainability and cleanliness and make sure anything that can be recycled or composted is taken to the right place for that, and that e-waste or batteries are disposed of safely to help make sure our beautiful city of Tacoma stays clean.
Please give us a call at
360-347-2216
or contact us online to get started. We would love to talk to you about your waste removal needs and give a quote so you know what to expect!