No matter how big – or small – the pieces of junk are, we will remove them for you quickly and safely. We provide no stress, no fuss furniture removal, e-waste recycling, junk hauling and more in Puyallup. We also provide refrigerator removal, as well as other appliance removals in Tacoma and Puyallup.
Not only can it sometimes be tricky to determine how to properly dispose of certain items but oftentimes you don't even have a sufficient vehicle to do it with, and that is where we come in! We are able to haul away just about anything that you need to get rid of and dispose of it properly, so you don't have to worry about a thing. With our hardworking Puyallup junk haulers on the job, you can rest assured that everything that can be recycled, will be recycled.
 Hauling Service Puyallup
Think of Hoss Junk Removal service as your removal and hauling movers. We may not be helping you move to a new home, but we will haul away your old furniture, electronics, and appliances if you are in fact moving. Need to get rid of an old couch? We have it covered. Hoss disposes of waste, junk, and debris, all at a fair price.
Simply give our company a call and we will be there to haul away your junk as part of our disposal and removal services. Customers always come first in our book. Hoss Junk Removal haulers make it a priority to assist Puyallup homeowners with clearing out their properties.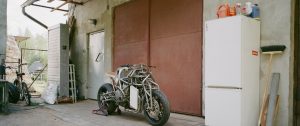 Haul Away Junk Puyallup
Don't hesitate to get rid of old trash. Our removal and hauling services are here to haul away old unwanted possessions. If it is broken, falling apart, or just unpleasant to look at, we will do the dirty work and haul it away in a timely matter.
Once we leave your location, no junk will be left behind and the entire job will be done with professionalism and integrity. Our number one goal is to make the cleanout process easy for Puyallup customers with high-standard services. All it takes is a simple call for a quote and to start cleaning up old junk today with a reputable and professional business.
We would be happy to give you a free quote on the pickup or cleaning job you need to be done, even if it means us coming out to you to assess the junk and discuss it with you in person.